WHAT KIND OF CONTRACT WOULD I HAVE WITH MSF?
Médecins Sans Frontières sends experienced professionals to its field projects. As part of MSF, regardless of your position, you will have a paid contract.
MSF does not send volunteers or interns to its field projects.
The association offers a stipend or a fixed-term salaried contract based on a person's place of residence and experience. Health, disability and life insurance are provided to all International staff and contributions are made to pension funds. Medevac and repatriation insurance are provided as well.
CAN I GO ON A MISSION WITH MY PARTNER?
"You cannot take your partner or family with you on your first mission. This would only be possible if you were taking up a coordination role, generally in the local head office of the country where the mission was taking place, and only if MSF permits family in that location. Safety considerations, the lack of employment opportunities outside of MSF, the limited accommodation options, and the lack of necessary education and medical systems mean that opportunities to take families on missions are limited."
Marc Ferrier, Head of Recruitment at Médecins Sans Frontières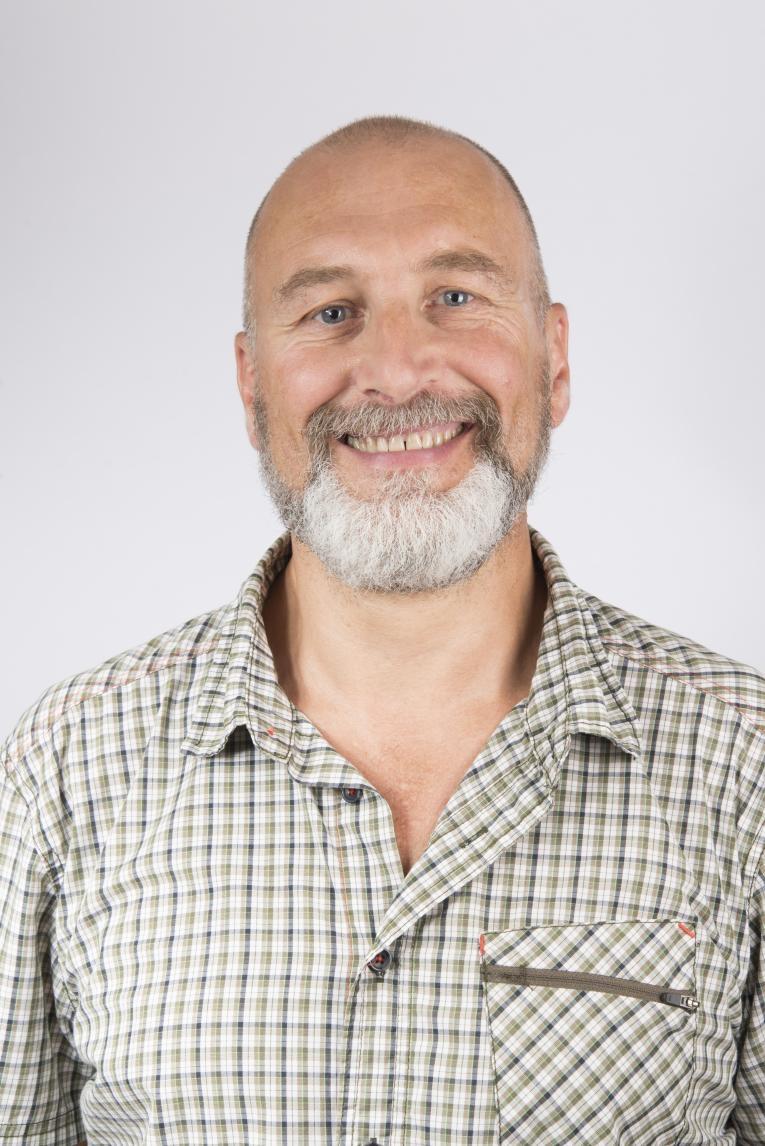 © Remi Decoster/MSF
HOW AND WHAT WILL I BE PAID?
Your contract and compensation depend on your country of residence and your experience:
YOUR EXPERIENCE

Spent between 0 and 12 months with MSF as an international staff or as a national staff with MSF

Spent between 1 and 24 months as an international staff with a different NGO

Spent over 12 months with MSF as an international staff or as a national staff with MSF

Spent over 24 months as an international staff with a different NGO

YOUR PLACE OF RESIDENCE

France

Volunteer CFE

€1,134 net/month

Employee (standard fixed-term contract)

Between €1,531 and €4,091 gross/month

Countries with a contracting section

Contract and remuneration as per the section

Contract and remuneration as per the section

Other countries

Foreign volunteer

€1,111 net/month

Foreign volunteer

Between €1,531 and €4,091 net/month
Volunteer CFE (Caisse des Français à l'Étranger - the French Social Security Fund for international staff): volunteer agreement with €1,134 net remuneration for any position. Your remuneration is non-taxable, but you will not make any unemployment insurance contributions.
Standard fixed-term contract: a fixed-term contract with a salary of between €1,531 and €4,091 gross depending on the employee's role and their relevant experience. This salary is taxable.
Foreign volunteer: volunteer agreement with €1,111 net remuneration. Salary of between €1,250 and €3,810 net depending on the role and the volunteer's relevant experience.
Contracting section: the MSF section which drafts the contract. The contracting section varies depending on the country of residence. Should there not be a contracting section for your country, the French MSF section will prepare your contract.
NATIONAL MSF PERSONNEL
If you are a national personnel member in France and you leave to work abroad with MSF France:
You will have a volunteer agreement.
Your remuneration will depend on your level of experience with MSF.
For more information visit national personnel expatriation.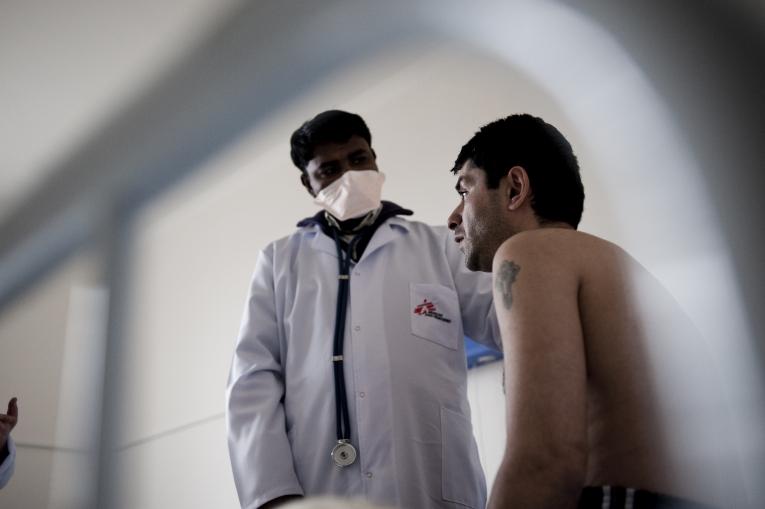 © Bruno De Cock/MSF
WHAT BENEFITS DO I RECEIVE?
The same applies to all international staff, whether volunteers or employees:
TRANSPORT: MSF pays for the round trip voyage from your residence to the mission.

PER DIEM: a monthly allowance for living expenses called "per diem" is provided every month in the field to cover food costs and personal expenses (phone card, local newspapers, etc.).

HOLIDAY: during their mission, international staff can take a limited number of days off. This number is determined by the length of the mission.

INSURANCE: an insurance policy covers healthcare, Medevac and repatriation. MSF provides both personal and professional liability insurance.

HEALTH: vaccinations and prophylaxes are covered as per international staff' healthcare policy. If required, medical evacuation is provided and covered by the organisation.
Life in the field
International Médecins Sans Frontières teams live in shared accommodation. Depending on the intervention location, accommodation and living conditions can be very basic, and the security situation may mean that some strict rules are enforced.
Our organisation takes personnel safety very seriously. We carry out a risk assessment for every mission to establish rules that all teams must follow to the letter.
A REWARDING EXPERIENCE
"For my first mission with Médecins Sans Frontières, I went to Chad. We lived in a little concrete house and I had a little bedroom with a bed, a mosquito net and a fan. Outside, it was 56°C in the shade! The house was nice: I shared a large living room, a nice little patio, a bathroom and a kitchen with my co-workers. We didn't have any running water, but we had reserves that, together with a bucket, meant we could take a shower. We got our electricity from a generator. Although we could only go between the house and the hospital for safety reasons, team life largely made up for these restrictions. I have amazing memories of this mission, and of the warm, friendly times that we shared there!"
Flora, MSF nurse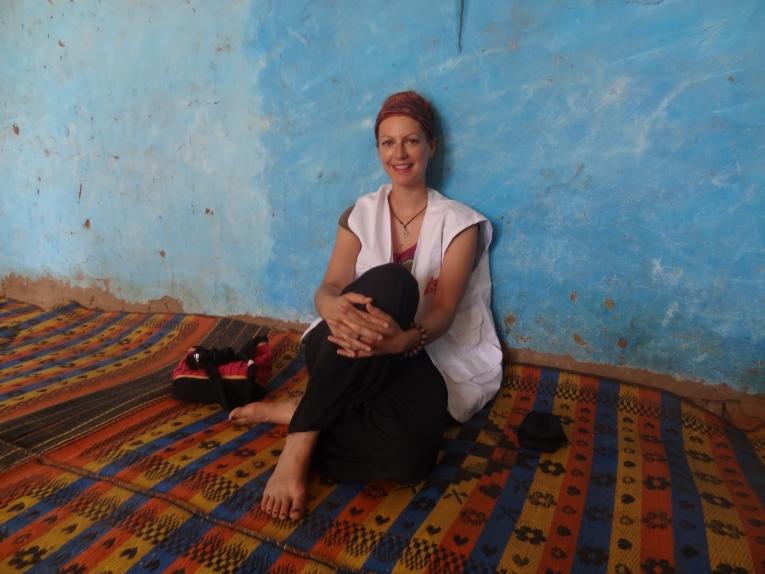 © MSF
Expatriation process for MSF national staff
MSF national staff who are recruited in the field can apply to join the association's international team.
More about it