General Practitioner / Family Doctor
The General Practitioner or interne in general medicine plans, organises and evaluates medical sector activities in collaboration with the country's healthcare staff working at MSF intervention sites. These facilities can include primary health care centres and clinics.
Profile
DIPLOMA: has a doctor in medicine diploma or a replacement licence.
AVAILABILITY: 6 months.
LANGUAGES: comfortable in English.
Ready to work within multi-cultural, multi-discipline teams.
Training in tropical medicine or disaster medicine is not required for involvement with MSF. This is the case whether you are an intern in general medicine, you have just completed your thesis, you are practicing or recently retired.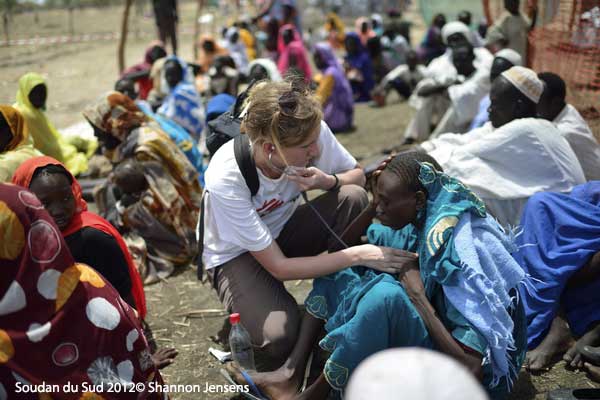 Activities

The general practitioner is the medical manager of his/her (hereafter referred to as his) department and ensures its smooth running. He manages the paramedical team in collaboration with the department's nurse supervisor and/or head of nursing care. He represents his department with other departments, ensures good collaboration all round and accounts for his department's activity.
Outpatients
ensures the follow-up of former hospitalised patients and holds consultations for MSF staff and their dependents via outpatient consultations,
checks on hospitalisation criteria and re-orientates "non-urgent" patients if necessary,
works in collaboration with the pluri-disciplinary team and participates in ongoing staff training (healthcare techniques, updating protocols, etc.).
Hospitalisations
examines all the hospitalised patients in his department(s): sets out and prescribes care and treatments, updates hospitalisation forms, decides on patient discharges,
works in collaboration with different medicines and supervises transfers to other departments if necessary,
provides guidance and training on an ongoing basis to the medical team,
manages emergencies and is part of the duty roster if needed.
Urgent
MSF recherche des :

Psychologues et psychiatres
Responsables d'activités médicales

Anesthésistes pédiatriques


Chirurgiens pédiatriques

Gynécologues obstétriciens

Sages-femmes

Chefs de mission
Coordinateurs de Projet
Coordinateurs Financiers et RH
Coordinateurs Logistique
Une expérience en ONG est requise pour les postes de Coordinateurs et Chefs de mission. Cliquez ici
De trop nombreuses candidatures au regard des possibilités de départ (occasionnant un délai d'attente d'environ un an) nous conduisent à inviter les infirmiers généralistes à postuler dans quelques mois. Ce message ne concerne pas les infirmiers ayant une expérience significative en néonatologie, très recherchés pour nos programmes.