Doctor and nurse anaesthetists
Anaesthesia services in MSF surgical projects are provided by qualified medical anaesthetists and/or nurse anaesthetists, depending on the regulatory environment of the context, and the specific needs of the project. Both categories of anaesthesia providers are responsible for the safe delivery of pre-operative care, intraoperative and post-operative care. A crucial element of anaesthesia care is also the provision of appropriate pain management in accordance with established MSF protocols. The medical anaesthetist may also serve as a general consultant in resuscitation and critical care for the projects. Both medical and nurse anesthetists often work with national anaesthetists with the goal of improving their skills and capacitance in the safe provision of anaesthesia.
In 2016, anaesthesia was administered in 36,457 cases. An important percentage of anaesthesia activity was for children: 29% of all cases were under 15 years of age, and 6.5% of the cases were under 2 years old. In total, 99 medical anaesthetists and 72 nurse anaesthetists left for the field in 2016. 27% of the doctors and 11% of the nurse anesthetists were undertaking their "first mission" with MSF.
Profile
DIPLOMA: Successful completion of basic medical or nursing training, and a specialist diploma in anaesthesia required
EXPERIENCE: Medical anaesthetists who complete a comprehensive training program in anaesthesia are eligible for expatriation. Nurse anaesthetists must have two years of experience beyond their training and be able to work autonomously in the administration of all types of anaesthesia
AVAILABILITY: 1 to 6 months
LANGUAGES: Basic English skills highly desired
Willingness to work in multi-cultural, multi-disciplinary teams, with excellent inter-personal skills.
Activities
The qualified medical or nurse anaesthetist administers anaesthesia in the operating theatre. The anaesthetist may work alone, in collaboration with national anaesthesia staff, or as an anaesthesia care team of both doctors and nurse anaesthetists. These activities include the following:
provides pre-operative consultations for patients undergoing surgical or diagnostic procedures (prior health history, assessment of surgical and anaesthesia risk factors, conducts in-depth physical examination, secures additional preoperative testing if necessary, etc.), develops anaesthetic care plan based on patient evaluation and surgical procedure;
prepares the equipment then administers the anaesthesia, provides ongoing assessment of the efficiency/safety of the anaesthesia underway, and monitors the patient's vital parameters throughout the procedure;
monitors and delivers post-operative care: Insures safe transfer of the patient to the recovery room and handover to the staff, verifies the adequate recovery of the patient and institutes measures needed for any incident of shock, evaluates pain and initiates a post-operative analgesic treatment protocol, discusses patient management decisions with the doctor in charge of the department;
oversees and/or manages anaesthesia material and medicines, regularly monitors equipment and drug inventories, collaborates with project pharmacists in ordering necessary items, insures adherence to hygiene protocols.
The role of the medical anaesthetist in certain projects is to support the care of patients in intensive care and serve as a general consultant in resuscitation and in complexly ill patients.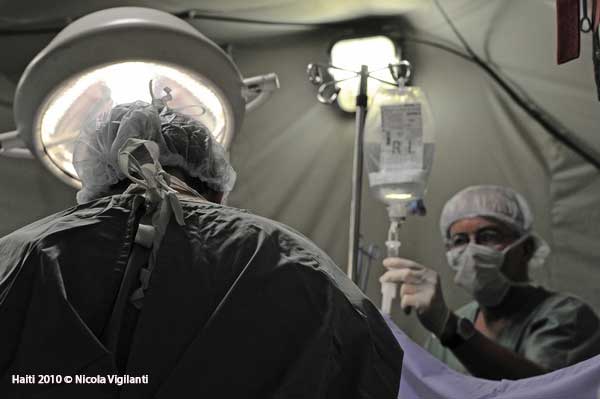 Urgent
MSF recherche des :

Kinésithérapeutes expérimentés « brulés »

Psychologues et psychiatres
Pharmaciens
Coordinateurs Financiers

Responsables d'activités médicales

Anesthésistes pédiatriques


Chirurgiens pédiatriques

Gynécologues obstétriciens

Chefs de mission
Coordinateurs de Projet
Coordinateurs Financiers et RH
Coordinateurs Logistique
Une expérience en ONG est requise pour les postes de Coordinateurs et Chefs de mission. Cliquez ici
De trop nombreuses candidatures au regard des possibilités de départ (occasionnant un délai d'attente d'environ un an) nous conduisent à inviter les infirmiers généralistes à postuler dans quelques mois. Ce message ne concerne pas les infirmiers ayant une expérience significative en néonatologie, très recherchés pour nos programmes.
Il en est de même pour les logisticiens généralistes (délai d'attente environ 10 mois). Nous vous conseillons donc de postuler dans quelques mois. Ce message ne s'adresse pas aux logisticiens spécialisés (EHA, construction, mécanicien…) NB : logisticiens EHA expérimentés MSF ou autre ONG très recherchés en ce moment.
Enfin, nos besoins concernant les postes de chargés de communication sont satisfaits pour l'année 2018. Pour ces postes, il est donc demandé aux candidats de ne postuler qu'à compter d'octobre/novembre 2018.